2022 Red Ribbon Week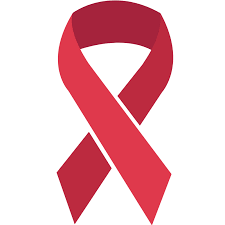 Every year, schools around the U.S. celebrate Red Ribbon Week: a pledge from students to live a drug-free, healthy lifestyle. From Oct. 23 to Oct. 31, Arcadia High School (AHS) held a week-long Red Ribbon Week event!
The origin of Red Ribbon Week goes back more than 40 years and can be traced back to Enrique (Kiki) S. Camarena, a Special Agent officer for the U.S. Drug Enforcement Administration (DEA). Camarena held numerous government-related jobs, serving in the Marine Corps and working as a fireman, police officer, and an Imperial County Deputy Sheriff. In 1974, Camarena joined the DEA and was transferred out of the U.S. and into Mexico for one of his assignments in 1981. He spent over four years in Mexico, following a lead to uncover a multi-billion dollar drug pipeline. However, Camarena was kidnapped and murdered in 1985, leaving his work unfinished.
In honor of Camarena's sacrifice, a club named Camarena Club was formed in Calexico, California, the hometown of the DEA officer. The club gained hundreds of members who all pledged to live drug-free and wore red ribbons to commemorate Camarena's life. Furthermore, the club soon gained attention in other states, and in 1988, was formally recognized by President Reagan and the National Family Partnership. Now, Red Ribbon Week is celebrated annually by schools and communities around the country.
At AHS, red ribbons were tied to poles and pillars, decorating the school in a bright and symbolic red. In addition to this, posters sporting the red ribbon were placed all over campus to remind students of the occasion, along with a link at the bottom to the Red Ribbon Campaign.
The organization National Family Partnership runs the annual Red Ribbon Week Campaign, with many activities for schools to participate in and opportunities for individual students to join. In the 2023 Red Ribbon Theme Contest, people were encouraged to enter ideas that they had for next year's Red Ribbon Week theme. The campaign also hosted other virtual activities, such as the #LiveDrugFree social media challenge. The Red Ribbon Campaign website gave suggestions of other things that students could do to celebrate Red Ribbon Week, encouraging them to plant red bulbs that will bloom in the spring, host their own "red ribbon cruise-by" and more.
"I think that Red Ribbon Week is extremely important as it teaches us the importance of not using drugs and staying safe," freshman Sarah Li expressed. "I personally believe everyone should participate in Red Ribbon Week to show awareness to those around us."
Red Ribbon Week has taken on an important role in student life: students are taught since elementary school to respect the pledge, and high school students should also regard it with the same respect and understanding of it. Each year, students of all grade levels make pledges to never try drugs, and it is the Red Ribbon Week Campaign's hope to continue that for many years to come.
Graphic courtesy of COMMONS.WIKIMEDIA.ORG