GET TO KNOW US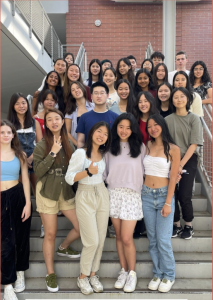 The Arcadia Quill is a daily student publication throughout the school year. The paper has been continuously published since Arcadia High School opened in 1952. It covers topics such as school, local, and world news, as well as the various activities and pop culture trends prevalent on campus.
If you have any questions, concerns, or comments, please feel free to email the Editors-in-Chief at [email protected], or visit us during first period at Room A213!
Unsigned articles appearing on the opinion page reflect the opinion of The Arcadia Quill editorial board. A student's work does not represent the views of Arcadia High School or the Arcadia Unified School District.
Our goals for the '23-'24 school year:
Increase community engagement and website viewership by posting regularly to social media.

Completely wean off stock photos, and work towards a majority of original student-produced work.

Improve communication between freelancers and editors to foster consistent writing.
Address letters to the editor to:
The Arcadia Quill
180 W. Campus Drive
Arcadia, CA 91007