Fresh Cold Treats for Spring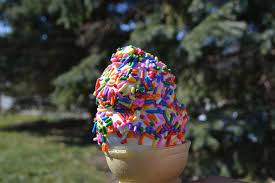 Surely, we've all noticed the increase in temperatures and an abundance of warm days. After all, it is spring. With the hot days, people are most likely preparing to transition from their cool, winter habits to things that will cool them down, like treats and drinks. Here are a few treats that are not only delicious but cheap and accessible. 
First up are the plentiful boba shops and ice cream places in Arcadia. Just within a mile are multiple places to buy cold drinks, and even ice cream. As days get warmer, invest in some sort of refreshment to keep yourself regulated. For example, The Pond, an ice cream shop right next to ShareTea, is not only affordable but also provides amazing ice cream. They offer a variety of flavors, from milk tea to matcha to chocolate and coffee. Depending on the number of toppings, the price ranges from $6-$8. 
"I like walking around every week after school, and I've just started going to The Pond. I love their matcha and ube swirl with mochi, it's so good!" stated sophomore Denise Cheng. 
Another treat to look forward to is frozen yogurt, especially from Yogurtland. With one located in Arcadia, getting frozen yogurt is another way to cool down and enjoy a fresh treat. At Yogurtland, you can customize your treat just to your liking, from flavors like different fruits to chocolate to cakes and more! Adding toppings like popping boba, fruit, and different types of chocolate is especially fun. Typically, depending on weight, one cup will be from $5-$10. 
"I used to go all the time when I was younger, and now I've started going whenever I need a treat. Yogurtland is such a good place to go I don't even know why I stopped going. I love mixing flavors like chocolate and red velvet cake together and then adding brownies and M&Ms. I would definitely recommend Yogurtland to all my friends because it's super cheap, and I just have to walk down a few blocks to get it," said sophomore Edward Lai. 
Another treat, that's on the healthier side, is açaí bowls. This treat, made from frozen and mashed Brazilian Açaí palm, has a creamy and rich flavor to it. Whether you're ordering online or from the Westfield Mall, which is only a 15-minute walk, açaí bowls are refreshing and will put a smile on your face! You can customize those as well, adding strawberries, bananas, blueberries, all sorts of nuts and seeds, and Nutella. While these treats are more on the expensive side, from $6-$15, their quality will make up for it.
Overall, whether it be a cold drink from the Snack Bar or from close-by restaurants, with spring comes a whole wave of different treats and beverages, so make sure to take advantage of the multiple businesses near Arcadia and enjoy!
Photo Courtesy of PXFUEL