Dance Department's Recipe for Healthy Eating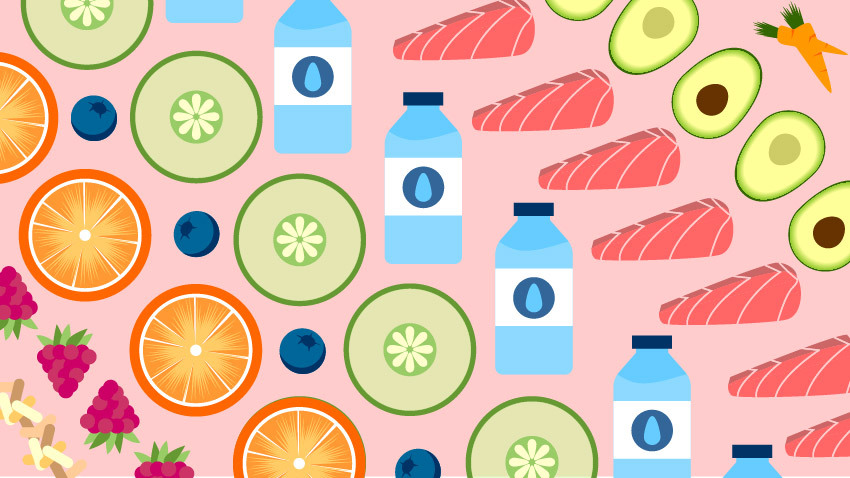 Quarantine has given students the opportunity to improve their food choices and eating routines. But it has also caused many students to slack off when it comes to making these kinds of healthy lifestyle choices. 
To combat the urge to simply grab the nearest snack and call it a meal, students in AHS' Dance Department have created their own step-by-step recipes using whole foods. The aim of this healthy eating project is to promote healthy eating and introduce ways to incorporate more nourishing ingredients and avoid unfulfilling processed foods.
A few of the student-made recipes include: honey garlic chicken with sweet potato, avocado toast, chicken fajitas, savory crepes, and Vietnamese spring rolls. You can even check out Allison Chu's glazed salmon recipe here!
"Some students really seem to be overwhelmed with writing assignments, so I thought it would be a great experience for students to make their own cooking videos as an alternative and then create a visual cookbook for students to learn how to prepare and cook healthy meals," said Mrs. Tedford, the Beginning and Intermediate Dance instructor. "I see on social media so many parents are over-extended by having to do all the housework and all the cooking on top of managing their jobs online. Lots of these parents need help from their kids, and in the very near future, these same kids will be going off to college and need to learn how to cook their own meals."
Mrs. Tedford strives to steer students away from a future with the "Freshman 15," an age-old saying she claims is a harsh reality. During the transition from high school to college as students learn to adapt to the college lifestyle, young adults become independent from their parents who are usually the ones responsible for making their food. Now on their own, many students replace meals with snacks and consume large amounts of fast food. As a result, they sacrifice dietary nutrition and overall health for convenience.
There are consequences of eating poorly, especially during a person's younger years. That's why it is paramount to build good habits early on in life. Putting clean fuel into the body not only boosts one's mood, but also the immune system. Eating well keeps the body strong and well-prepared to defend against illness.
"I am not talking about dieting, but about eating quality food," said Mrs. Tedford. "As the saying goes, you are what you eat."
Graphic courtesy of HEALTHBLOG.UOFMHEALTH.ORG