COVID-19 Vaccinations Coming Soon to Public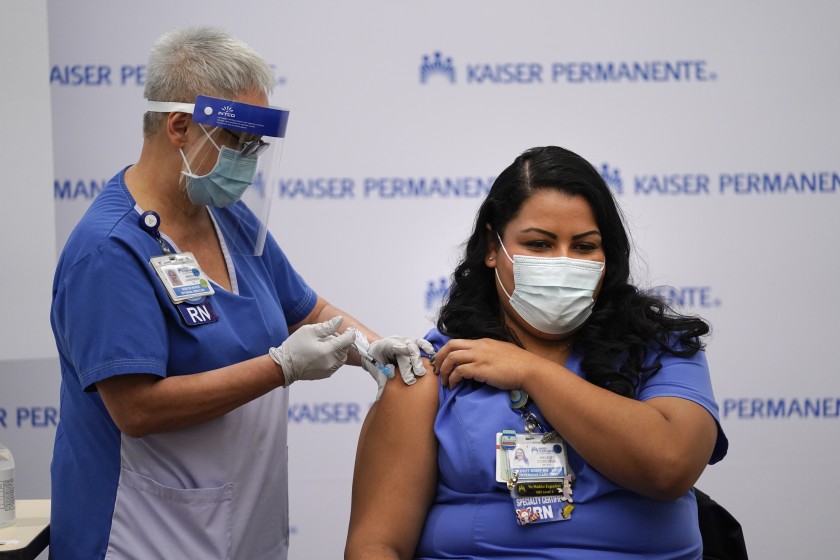 COVID-19 has taken a huge impact on many people's lives. However, that'll soon change. California began providing the COVID-19 vaccine as early as Dec. 14, but officials are warning that the initial shipment will not affect the number of COVID-19 positive patients in hospitals as the virus continues to hurt the general population. 
"This official CDC recommendation follows Friday's [Dec.11] FDA decision to authorize the emergency use of Pfizer's vaccine. As COVID-19 cases continue to surge throughout the U.S., CDC's recommendation comes at a critical time. Initial COVID-19 vaccination is set to start as early as Monday [Dec. 14], and this is the next step in our efforts to protect Americans, reduce the impact of the COVID-19 pandemic, and help restore some normalcy to our lives and our country," Robert Redfield, U.S. Centers for Disease Control and Prevention Director, said.
Medical workers are expected to get the first doses of vaccine through a limited supply and in a small number of hospitals across California. Many people are expecting to get more doses of the vaccine later this month and again in early January. Unfortunately, it is expected that it will take months before the vaccine hits the general population in significant numbers. 
It is also known that healthcare workers are being asked to fill out questions to determine their priority for a COVID-19 vaccine. Trucks are transporting the first shipments of vaccines in the United States on Dec. 13 and it will be shipped to select hospitals the next day. 
"They will begin moving vaccine from the Pfizer manufacturing facility to the UPS and FedEx hubs, and then it will go out to the 636 locations nationwide, which were identified by the states and territories. We expect 145 sites across all the states to receive the vaccine on Monday [Dec. 14], another 425 sites on Tuesday [Dec. 15], and the final 66 sites on Wednesday [Dec. 15], which will complete the initial delivery of the Pfizer orders for vaccine," said Gustave Perna, chief operating officer of Operation Warp Speed. 
The U.S. Food and Drug Administration authorized Pfizer for the vaccine emergency use on Dec. 11.
Overall, COVID-19 has been an extreme journey for many people. However, based on speculation, it seems that this wild journey is coming to an end with the vaccinations already being shipped to hospitals for health workers in California. 
Photo courtesy of LATIMES.COM