Athlete Feature: Matthew Ho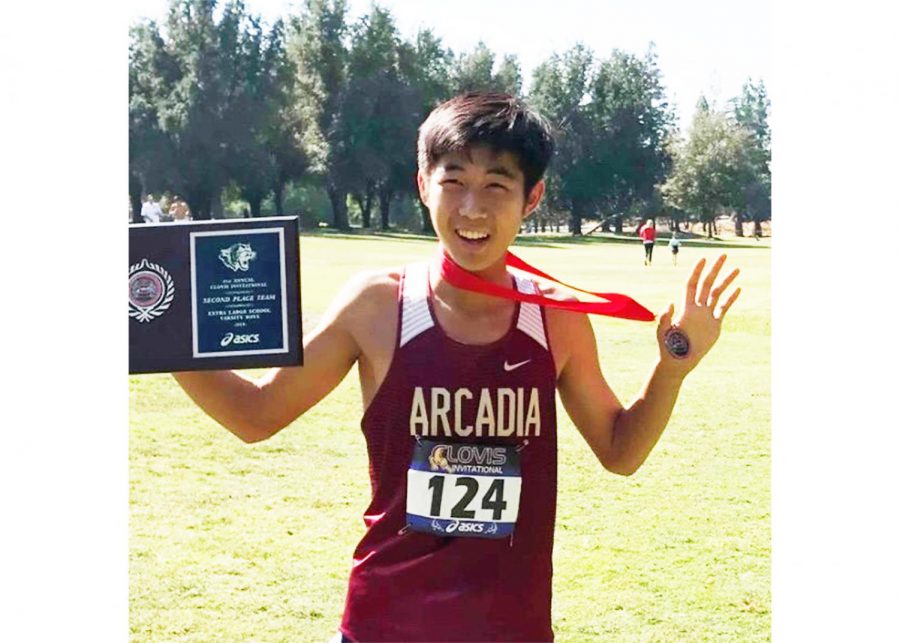 Senior Matthew Ho first joined Boys Cross Country in hopes of it being an alternative to P.E. But the friends he made on the team during his freshman year encouraged him to carry on with the sport. Matthew loves how close he is with them, as they spend nearly every day with each other, honing their skills and improving their fitness. 
He has been running for Varsity since sophomore year and credited his teammates for motivating him, pushing him to his limits, and helping him get to where he is today. Matthew says that his record time for running one mile, 4:37, is a distinguished achievement he is most proud of.
Committing to a sport consumes much time in a student's schedule and can often make it challenging to also stay on top of schoolwork. But in order to remain on a sports team, an athlete needs to maintain their grades. To balance his demanding athletics with his academics, Matthew strives to avoid procrastinating at night and creates a schedule to help him efficiently complete all of his homework.
A typical practice for Matthew during the season consists of a morning run before school, roughly four to five miles long, and a run after school about seven to eight miles long. This totals to around 60 miles of school practice throughout the weekdays. The cross country team now runs on AHS' track two days a week.
A memorable high in Matthew's running career was during his junior year when the Boys Cross Country team traveled north for a competition. 
"The team went to San Francisco to race with some nationally recognized teams, and we managed to place top three in the race," Matthew said. 
But every athlete and team has peaks and valleys.
"One of my lowest points in my athletic career would be when the team didn't make it to state even though we worked so hard for that race since the beginning of summer," said Matthew.
Over the years, he has developed a stronger appreciation for the sport's community. 
"I care much more about the people around me as I feel like they will still be my friends for the future," said Matthew when asked about ways he has improved since joining cross country. 
During quarantine, it's easy to opt for staying inside the house over going outside to exercise. This prolonged hiatus from in-person team practice makes it tempting for Matthew to shirk from practicing independently. To combat this urge to relax, Matthew pushes himself to simply go out and run. The possibility of an upcoming season motivates him to stay in top shape and avoid slacking off, as he is aware of the responsibility he holds and knows that he will be needed when the season comes around.
Although cross country may not be an aspect in Matthew's current vision of his college career, the sport and the Boys Cross Country team will hold a special place in his heart.
"At the moment, I am still unsure if I will continue to do sports in college as it has been hard to reach out because of COVID-19," Matthew said. "But running will always be a part of me for the future even if I don't continue in college."
Photo courtesy of Matthew Ho