Ivy League Cancels Winter Sports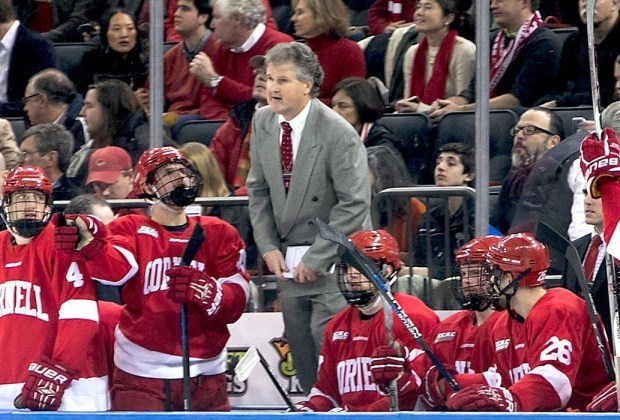 After heavy consideration, the Ivy League Council of Presidents announced in November that they would be cancelling their participation in winter sports due to an uptick in COVID-19 cases. It is the first Division I league to make the call,  and the decision will directly impact basketball, ice hockey, squash, swimming and diving, wrestling and indoor track and field. Spring sports will also be postponed due to coronavirus concerns, and they could potentially be canceled later on.
"Student-athletes, their families, and coaches are again being asked to make enormous sacrifices for the good of public health—and we do not make this decision lightly," said the Ivy League Council of Presidents. 
The cancellation of winter sports has significant impacts outside of the Ivy League schools. The main way that most schools are able to fund their basketball teams is through revenue earned from sports games. Ivy League schools are known to have enough money to work through a season with no fans. If even the Ivy League schools have cancelled, other schools may follow suit, as they may not wish to take a financial loss.
Several cancellations of college sports have come before this decision, most notably the cancellation of several college football games. Football games have been postponed and cancelled due to coronavirus cases and coronavirus protocols. Coaches, who were initially confident about the basketball season, are now uncertain about the future, as a similar occasion occurred with the football season. One positive test could derail many games, as well as the rest of the NCAA's schedule. Most coaches are not optimistic about the future of basketball, as the COVID-19 situation could quickly go downhill.
One of the most difficult parts of the situation would be traveling. With each state having different regulations, it would be difficult to adhere to all of them. Some states have far more rigorous regulations than others, as some states have barely begun to restart practicing. The mess of guidelines and the difficulties that come with traveling from state to state during the pandemic are no doubt one of the reasons that the Ivy League schools have decided to cancel their winter sports.
The announcement came in the wake of a third coronavirus outbreak in the U.S. Cases have surged recently, with some states exceeding levels of cases last seen in August. North Dakota, in particular, has peaked in terms of coronavirus cases, and it now has the highest number of cases per capita. Scientists expect coronavirus cases to rise later in the year, as the weather continues to get colder. Cases will also spike around Thanksgiving and Christmas, as more people are likely to get together to celebrate for those holidays. With the potential increase of cases, other leagues could follow suit and cancel their participation in winter sports.
Photo courtesy of ITHACAVOICE.COM