The Boom of the Sports Card Market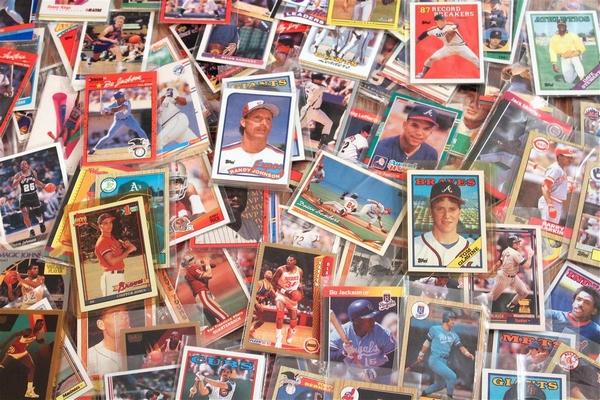 The coronavirus pandemic has affected nearly every aspect of society, including the economy. Oddly enough, while the economy is in decline, the sports card market is actually booming. Why is this happening, and who is buying all these cards?
One factor of this boom is the existence of platforms such as eBay and Amazon. This caused much competition in the market and prices increased rapidly. The pandemic caused people to stay in their homes and on their screens, leading to impulse buying. Rookie cards that are autographed are especially valuable. As it turns out, sports cards can sell for surprisingly high prices.
I mean, yes, sports cards are valuable, but the prices they sell at are ridiculously high. An example of this is a 1952 Topps Mickey Mantle card which can sell up for millions of dollars.
John List is an expert in the economics of sports cards. Alongside his dealings with sports cards, he now teaches at the University of Chicago as an economics professor.
Dr. List gave some insight into his field of work stating, "I looked for the best ways to negotiate, the best auction types to sell your cards, how trustworthy dealers were when promising specific grades, loss aversion."
As rare and valuable sports cards can cost a fortune, the people who would be most interested are huge investors and collectors, people whose net worths range in the millions to billions.
Dr. List has also attributed the boom being "part nostalgic, part art, and part investment potential. That combination is what's magical."
The current pandemic definitely hasn't been slowing down the business, and instead there's been an increase in the selling of sports cards. The National Sports Collectors Convention was cancelled this year because of the COVID-19 situation. Virtual auctions instead took its place and it practically took off breaking records. Statistics show that at least $50,000 was made from selling over 40 cards on eBay during May to early June. This number increased to 96 cards, 35% of which sell for around $90,000.
In 2019, an FBI investigation was conducted involving some important players like the Professional Sports Authenticator, an organization responsible for creating a system for grading the conditions of sports cards. A lawsuit was then filed on the basis of the manipulation of prices during auctions and misrepresentation. The judge ended up throwing out the case.
The pandemic has caused much of the economy to decline, yet the sports card industry still thrives. It's strange to think that this phenomenon was caused mostly due to the pandemic.
Photo courtesy of POSTSOUTH.COM