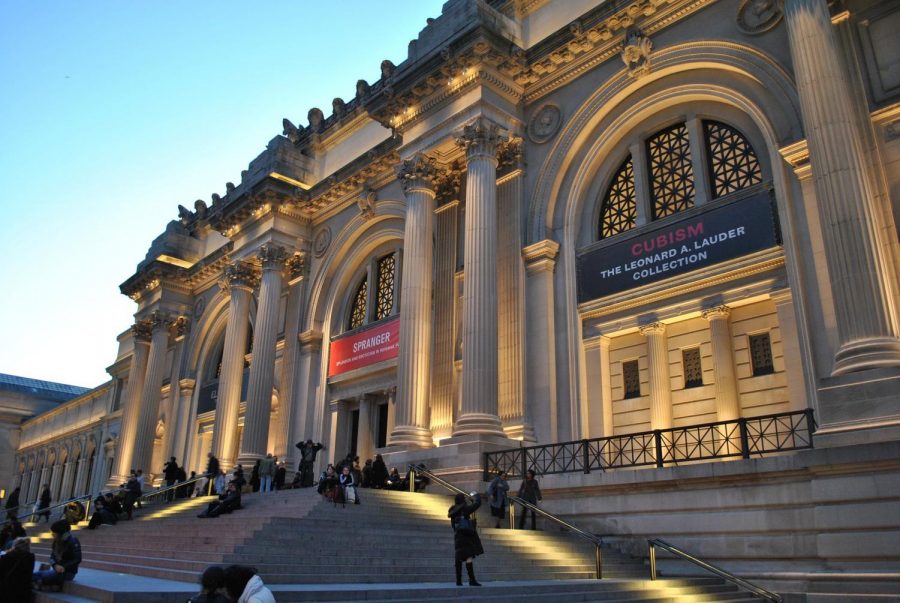 The glitz and glamour of Hollywood has always been at the center of American culture. Movie premiers, music awards, and red carpets are repeatedly discussed among friends or on television. The Met Gala is one of the most significant Hollywood events.
The Met Gala has always taken place on the first Monday of May. Eleanor Lambert first established it in 1948 to fundraise for the Metropolitan Museum of Art's Costume Institute. It was tagged the "Party of the Year." The tickets were priced at $50 each and included an exclusive midnight feast. 
It wasn't until 1973 that the Met Gala grew into what we see today. Diana Vreeland decided to run the Gala differently and wanted to throw a large, themed ball that marked the opening of a special exhibition from the Institute. Celebrities, journalists, and fashion icons were invited to attract attention to the Institute and exhibition. This was the first year the Gala included a red carpet, cocktail hour, dinner, and official after-party. 
The Met Gala is now overseen by Anna Wintour, the Editor-in-Chief of Vogue, who has been running the Gala since 1995. This year's Met Gala was the first part of a two-part exhibition. Part one was titled "In America: A Lexicon of Fashion". This opened in the Anna Wintour Costume Center on Sept. 18. 
Celebrities made many statements, mistakes, and accomplishments with their clothing this year. Some of the best-dressed this year include: Megan Thee Stallion, Hunter Schafer, Grimes, Rihanna, Rosé, Tessa Thompson, Paloma Elsesser, Rosalià, Winnie Harlow, Nikkie de Jager, and Olivia Rodrigo. 
There have undoubtedly been many controversial outfits this year, some worn by: Kim Kardashian West, Cara Delevingne, and Alexandria Ocasio-Cortez. These three specific ensembles have attracted much attention.
Kim Kardashian West was completely covered in black fabric, with only her ponytail peeking through the dark balenciaga garment. The internet has been laughing at this for days. In response to the backlash about her Met Gala attire, Kim Kardashian has been resharing some theories about the bodysuit.
"On Tuesday, Kim responded to those who thought her look didn't meet the theme, sharing a series of pictures from the Met on her Instagram with the caption: 'What's more American than a T-shirt head to toe?'" said Ellen Durney at BuzzFeed News. 
Kardash, Ross (@Ross_Kardash). "'For someone who is always criticized for being overly sexual, Kim showed that she can cover every square inch of her skin and still find a way to be criticized and ridiculed,' one fan wrote in a Tweet that Kim reposted on her Instagram story last night. 'THAT is American culture.'" 15 September 2021, 1:22 a.m. Tweet
"Kim's looks was questionable but overall it was just simply not as good as the others who attended. As a Kardashian she should have done better. Also her long 'ponytail' was tangled. When I first saw it I did not know who it was. I like Kim but she should do better next time," said AHS junior Shaun Patrick.
Another subject of the internet's ridicule was Alexandria Ocasio-Cortez. She wore a white, off-the shoulder dress, with "Tax the Rich" in a bright red font on the back. By now, many of you will have come across the memes made of her dress. The original "Tax the Rich" slogan is replaced with literally anything from song lyrics to funny words. Unfortunately, AOC isn't only facing mockery on the internet. 
The American Accountability Foundation, a conservative group, filed an ethics complaint against Alexandria Ocasio-Cortez on Wednesday. They requested an "investigation of Representative Alexandria Ocasio-Cortez (NY-14) for accepting an impermissible gift to attend the Metropolitan Museum of Art's Costume Institute Gala (the Met Gala)."
"Ocasio-Cortez's office said in a statement to the Hill, 'we're confident we've complied with all Ethics rules.'" reported The Hill.
Overall, it was an entertaining Met Gala. The next Gala will be held on May 2, 2022, exhibiting the second part of the two-part exhibition. Part two will focus on American fashion, titled In America: An Anthology of Fashion. 
Photo courtesy of PIXABAY.COM