A Halt to Johnson & Johnson Vaccines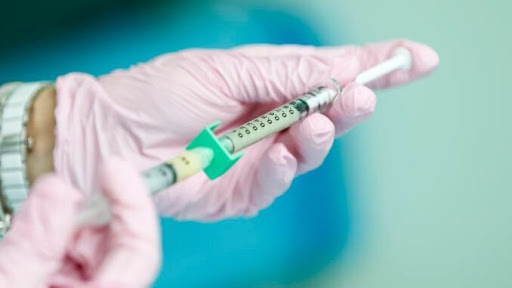 With over 825 million vaccines administered worldwide, millions of people and public health officials are hopeful that a safer future will return soon. While the distribution of doses has been successful for certain countries, some COVID-19 vaccines have raised health concerns about serious side effects that come with injection. Recently, federal health agencies have discovered similar cases of blood clot side effects in patients vaccinated with Johnson & Johnson (J&J) and AstraZeneca doses. As lives race against the clock, will the pause on J&J vaccines inhibit the progress towards normality? 
Previously, regulators had warned about the potential side effects of AstraZeneca vaccines—rare blood clots. More recently, the disorder has become more apparent as patients vaccinated with J&J's doses experience similar symptoms, including severe headaches and blood spots under the skin. 
According to data from a report by Centers for Disease Control and Prevention (CDC), the U.S. has administered over 7 million people with the J&J vaccine, and nearly 9 million doses have been shipped out to states. 
Of the millions that have received the doses, six women "between the ages of 18 and 48 all developed the illness within one to three weeks after being vaccinated," reported The New York Times.
According to the report, "one woman died while another woman in Nebraska has been currently hospitalized in critical condition."
With the escalating cases of blood clot side effects, public health officials recommended pausing the administration of J&J vaccines. The impact hit immediately as all 50 states, Puerto Rico, and Washington D.C. announced that the vaccines were to be halted. 
"We are recommending a pause in the use of this vaccine out of an abundance of caution," Dr. Peter Marks, director of the Food and Drug Administration's (FDA) Center for Biologics Evaluation and Research, said to The New York Times in a statement. 
Currently, FDA and CDC scientists are examining a link between the disorder and the vaccines. If the FDA reapproves, then the administration of the J&J vaccine will either be available again for all adults or be limited to certain population groups. 
A debate on the vaccine's ethical concerns was sparked in the public health community as many argued whether the halt on the vaccine against a rare disorder was worth it. With some already expressing vaccine hesitancy, public health experts fear that the pause could result in fewer Americans getting vaccinated. Others say there's no choice but to bring a halt to it. 
"I'd like to stress these events appear to be extremely rare. However, COVID-19 vaccine safety is a top priority for the federal government, and we take all reports of adverse events following vaccination very seriously," said Janet Woodcock, an acting commissioner of the FDA.
Furthermore, the pause on J&J vaccines have further hindered vaccination progress for several countries and poorer European Union nations—including Bulgaria, Croatia, Latvia, and Slovakia. Australia also announced that it will not purchase any. 
It ultimately boils down to whether public health experts can handle the vaccination dilemma, address vaccine hesitancy, and debunk vaccine conspiracy theories. Although authorities are taking extra precautions with the new doses, many frontline workers have expressed how the decision to pause the vaccines was made too soon. 
"It's too early for anyone to say anything. We have people that are allergic to penicillin, but we don't take penicillin out of the market," said Roger Fernandez, a pharmacist at Freya Pharmacy. 
Photo courtesy of USFORACLE.COM under the Creative Commons license