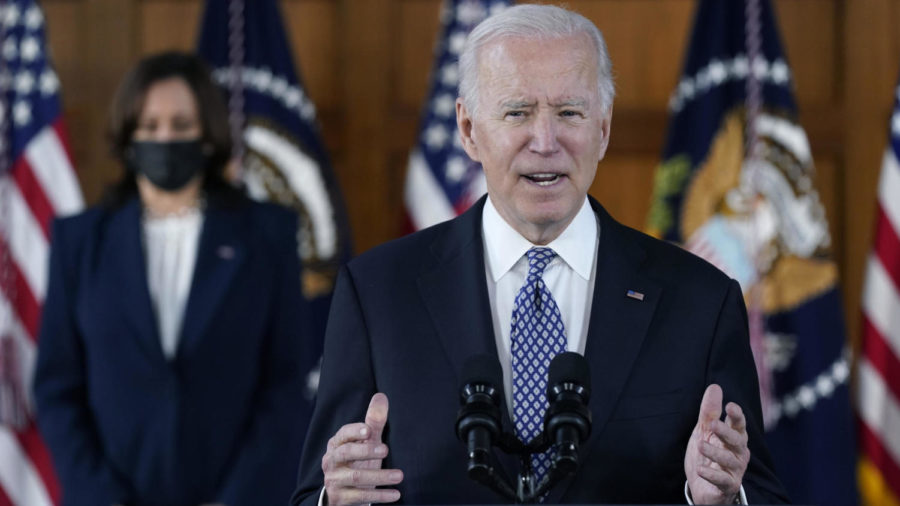 AP
In the first hearing of its kind in decades, Congress held a hearing on anti-Asian violence in response to a disturbing rise in hate attacks against Asian Americans. The Mar. 18 hearing saw the testimonies of Asian American lawmakers and advocates on the matter, many of whom were reacting to the Mar. 16 shooting of eight innocent people—including six Asian women—in three separate massage parlors in or near Atlanta. Soon Chung Park, Hyun Jung Grant, Suncha Kim, and Yong Ae Yue were shot and killed in Atlanta. 30 miles north, in Cherokee County, Delaina Ashley Yaun, Paul Andre Michels, Xiaojie Tan, and Daoyou Feng were gunned down at Young's Asian Massage. The victims left behind friends, family, and an Asian American community stricken by anger and grief. 
Those feelings were addressed at the recent House Judiciary hearing, as Asian American lawmakers discussed the sharp rise in anti-Asian hate crimes over the last year. Since the beginning of the pandemic, disturbing videos of these attacks have circulated widely on social media. Anti-Asian sentiment has increased online as well; a study found that the use of racist hashtags increased when former President Donald Trump first used #chinesevirus. 
"His [the gunman's] targets were no accident," said Representative Judy Chu of California. "And what we know is that this day was coming… the Asian American community has reached a crisis point that cannot be ignored."
Representative Grace Meng of New York spoke directly to her Republican colleague, Representative Chip Roy of Texas, on President Trump's frequent use of rhetoric referring to the coronavirus (e.g., "China virus"), saying that the president's rhetoric had put a "bull's eye" on the backs of Asian Americans. Earlier in the hearing, Representative Roy had focused most of his attention on the Chinese government's wrongdoings, and also commented on suppression of free speech. 
"I'm not going to be ashamed of saying I oppose… the Chinese Communist Party," Rep. Roy said. "And when we say things like that, and we're talking about that, we shouldn't be worried about having a committee of members of Congress policing our rhetoric because some evil-doers go engage in some evil activity as occurred in Atlanta, Georgia." 
In the aftermath of the Atlanta shooting, President Biden traveled to Atlanta to hear from leaders in the Asian American and Pacific Islander (AAPI) community. Had the Atlanta shooting not occurred, President Biden would have spoken on the benefits of his recent $1.9 trillion COVID-19 relief plan. Those plans changed quickly in light of the tragedy. Instead, Biden met with local AAPI leaders, including Georgia state Representatives Marvin Lim, Bee Nguyen, and Sam Park, to discuss the alarming rise in hate crimes against Asian Americans. 
"The conversation we had today with the [AAPI] leaders, and that we're hearing all across the country, is that hate and violence often hide in plain sight. It's often met with silence," Biden said. "That's been true throughout our history, but that has to change, because our silence is complicity."
In the past, President Biden has condemned anti-Asian violence perpetrated during the pandemic. The suspected gunman, a white man, denied that the crimes were racially motivated; notably, early remarks from authorities that the perpetrator was having a "bad day" drew particular ire from users on social media. The Biden administration made clear that regardless of precise motive, the Atlanta killings come at a time when anti-Asian hate is on the rise. 
Stephanie Cho, the executive director for Asian Americans Advancing Justice, said that she wanted to see Biden's support of the Asian American community extend beyond the present. 
President Biden called on Congress to pass the COVID-19 Hate Crimes Act on Mar. 19, which would heighten the government's response to hate crimes during the pandemic.
Traveling with the president was Vice President Kamala Harris, the first Asian American and the first woman in that position of power. She stated that racism, xenophobia, and sexism have always been present in America, and that "people in positions of incredible power [have been] scapegoating Asian Americans [and] spreading this kind of hate." 
President Biden also acknowledged Republicans' frequent use of phrases such as "China virus" as an inciting reason for the violence. He offered further condolences to the victims' families.
"Our prayers are with you," Biden said, "and I assure you, the one you lost will always be with you. And the day will come when their memory brings a smile to your lips before it brings a tear to your eye, as unbelievable as that is now. It will take a while, but I promise you it will come. When it does, that's the day you know you're going to make it."
Photo courtesy of DELAWAREPUBLIC.ORG