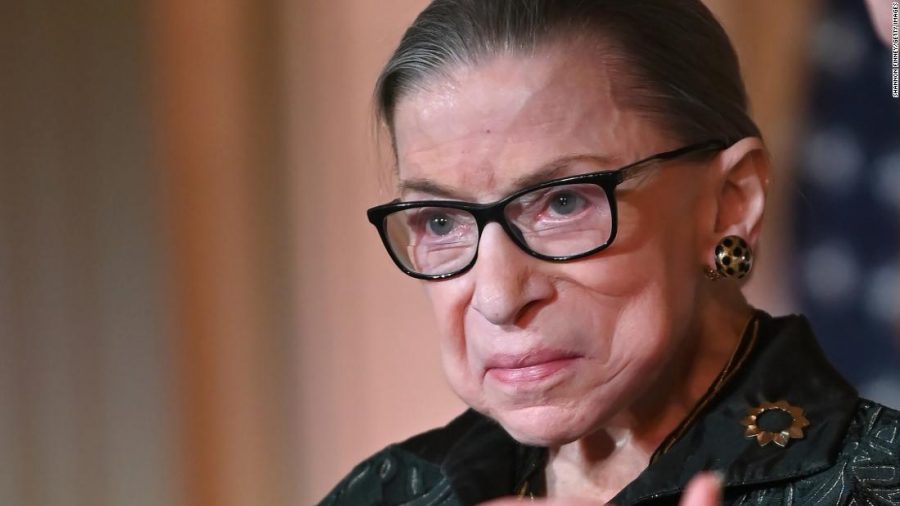 Ruth Bader Ginsburg was the second woman to serve on the Supreme Court for the past 27 years. She died in her home in Washington,D.C surrounded by family on Sept. 18, reportedly from complications from metastatic pancreatic cancer. In the past, Justice Ginsburg had overcome colon cancer in 1999, but ten years later, she was diagnosed with pancreatic cancer. 
Justice Ginsburg was a tough woman despite her fragile appearance. Her whole career was dedicated to fighting against gender-stereotyped rules and legislation. She sought to eliminate inequalities for both women and men. Having personally experienced gender discrimination, she was a strong supporter for women's rights and is viewed as a feminist icon. 
She attended Harvard Law School, but around that time, her husband Marty Ginsburg fell ill with testicular cancer that was poorly treated with radiation. The resilient woman juggled taking care of both her husband and a three-year-old while also studying for school. She transferred to Columbia Law School for her last year when her husband received a job offer in New York. 
President Bill Clinton nominated her to the Supreme Court in 1993 at the age of 60. The retirement of Justice Sandra Day O'Connor in 2006 left Justice Ginsburg the only female on the Supreme Court for a period of time. She was later joined by Justice Sonia Sotomayor in 2009 and Justice Elena Kagan in 2010. Justice Ginsburg garnered Internet fame when Shana Knizhnik, a law student, appointed the name "Notorious R.B.G." to the judge as a play on words to Notorious B.I.G, a famous rapper. 
On her 80th birthday she refused to retire despite numerous people telling her to. This was during President Barack Obama's second presidency to give him an opportunity to find her replacement. Justice Ginsburg adamantly stayed and would continue to, "as long as I can do the job full steam."
The vacancy in the Supreme Court sets up a possibly intense political battle, bringing debates on whether it is appropriate to appoint a new judge so close to the election. In 2016, Senate Majority Leader Mitch McConnell refused to hold hearings for Merrick Garland, a potential Supreme Court replacement for Antonin Scalia. 
In a statement after Justice Scalia's death, McConnell said, "The American people should have a voice in the selection of their next Supreme Court Justice. Therefore, this vacancy should not be filled until we have a new president."
Justice Ginsburg's death will give the Republicans a chance to replace her, bringing the court to a 6 to 3 conservative majority. This was a fight that she had hoped to avoid.
Days before her death, Justice Ginsburg had told her granddaughter, Clara Spera, "My most fervent wish is that I will not be replaced until a new president is installed."
Photo courtesy of CNN.COM