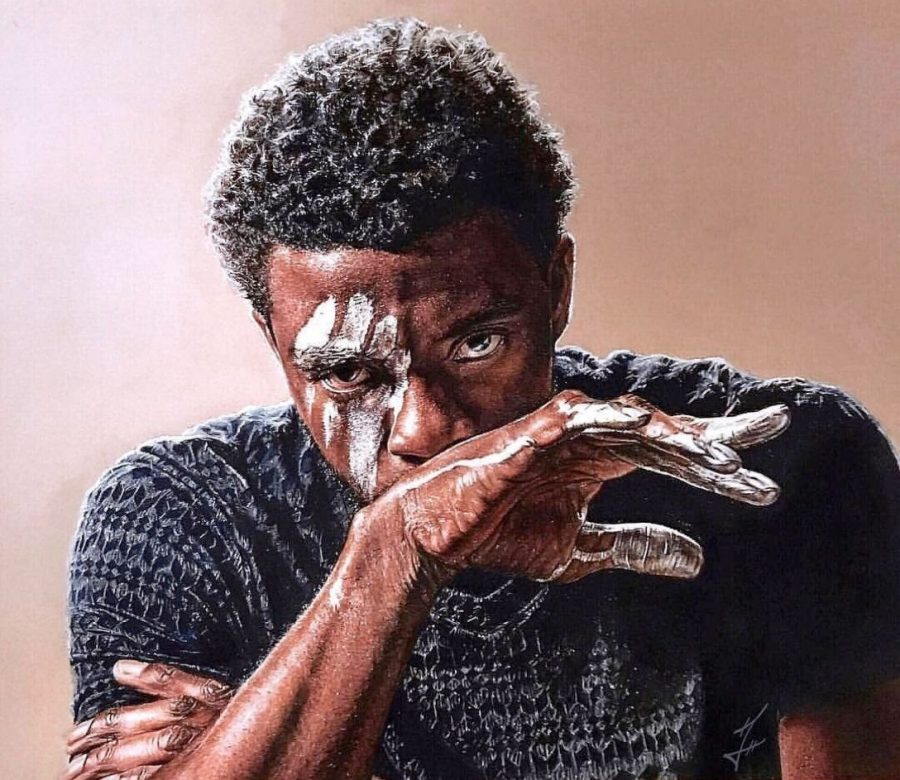 In a year already filled with tragic deaths of celebrities, the news of Chadwick Boseman's unfortunate and shocking passing added even more pain all over the world. In 2016, Boseman was first diagnosed with stage III colon cancer, which gradually got worse and progressed to the more lethal stage IV. This meant the cancer spread past his colon and significantly lessened his chance of overcoming this diagnosis. On Aug. 28, Boseman's heroic battle with colon cancer was finally over, as he passed away at the age of 43 with his family and friends next to his bedside. 
Born on Nov. 29, 1976 in South Carolina, Chadwick Boseman quickly gained a passion for art and acting. This led him to attend Howard University where he studied fine arts. After graduating from Howard University, he began his career in New York City, playwriting, directing, and acting for various small shows. However, Boseman didn't make a splash in the entertainment industry until he landed the role of Jackie Robinson in 42 at the age of 36. In this iconic movie, Boseman portrayed the hardships and segregation Jackie Robinson faced during his years playing in Major League Baseball.
Boseman was a real life superhero for many. After his big debut in 42, Boseman's career took off, all while battling colon cancer. Some of the most notable movies he premiered in during this time period were 21 Bridges, Da 5 Bloods, and of course, the Marvel movies which included Black Panther, Captain America: Civil War, Avengers: Infinity War, and Avengers: Endgame. Boseman's role as Black Panther and his signature cry "Wakanda Forever" made ripples around the world. He quickly showed everyone that an African American actor can be a superstar in Hollywood. It's still astounding that he was able to heavily train for these movies while not being fully healthy. Ultimately, he put these films ahead of his own health. Boseman's dedication and preservation was what made him so incredibly special.
Many celebrities reflected on Boseman's legacy. Actor Chris Evans saw the work Boseman put in every day on the Avengers set and wrote, "Chadwick was special. A true original. He was a deeply committed and constantly curious artist. He had so much amazing work still left to create."
Michael B. Jordan, a close friend of Boseman, penned a heartfelt letter, saying, "I'm dedicating the rest of my days to live the way you did. With grace, courage, and no regrets." 
Pictures of Chadwick Boseman greeting cancer-diagnosed children in hospitals while he himself had colon cancer paint the clearest picture of who he truly was: someone who put others before himself. 
His impact will live on forever. On Aug. 31, tens of thousands petitioned for a Chadwick Boseman statue to replace a Confederate Memorial in his hometown. That same evening, Twitter announced that Boseman's last tweet which officially pronounced him dead, was the most liked tweet ever. Twitter called it "A tribute fit for a King."
In his own words, "Death is not the end. It's more of a stepping off point." Rest in Peace, Chadwick Boseman. 
Graphic courtesy of PINTEREST.COM