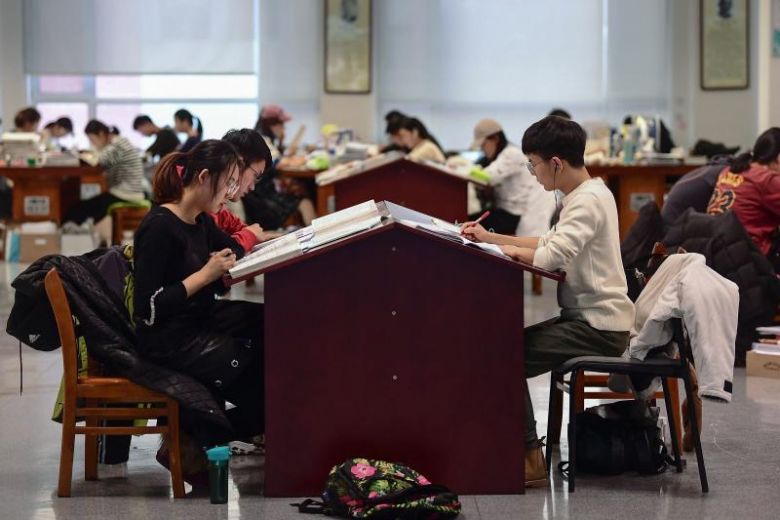 Due to the coronavirus outbreak, the entrance exams for foreign schools and universities are being canceled for Chinese students. The admission exam for colleges in the U.S. arranged by the College Board is the SAT. However, the Mar. 14 SAT was canceled for all registered students who would have to come in from mainland China. The test will continue to be conducted in cities such as Hong Kong, Macau, and Singapore. According to the College Board, the main reasons for this cancellation were concerns regarding the coronavirus and travel restrictions placed as a result. 
"Graduate school entry exams, GRE and GMAT, and English proficiency tests IELTS and TOEFL were also canceled for March," said China's National Education Examinations Authority. All registration fees will be refunded for the exams. 
Unfortunately, due to these cancellations, Chinese students looking to study abroad might miss the deadlines for applying to top universities. 
It's not only these students' dreams and futures being delayed, as such a decrease in Chinese students may end up also hurting educational institutions. This is because in recent years, countries such as the U.S., the U.K., and Australia have depended on earnings gained from Chinese students. In the U.S., the largest source of foreign students was from China, and as of last year, Chinese students had a reportedly $22 billion impact on the economy while in the U.K. applications have steadily increased. Since the SARS epidemic broke out around 17 years ago, the number of Chinese students in Australia has also doubled.
In China, the coronavirus epidemic was recorded to have killed over 2,000 people with more than 75,000 infected. The virus has so far already spread to 25 nations worldwide. 
The situation for colleges allowing Chinese students to study abroad will depend on whether or not the coronavirus outbreak will abate. In the meantime, all entrance exams for students from mainland China remain canceled. 
Photo courtesy of STRAITSTIME.COM