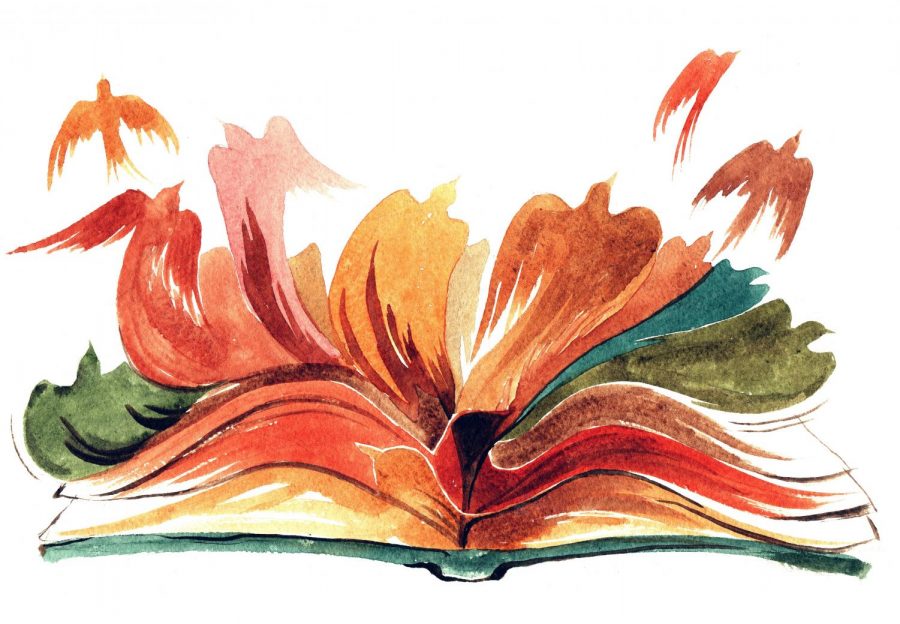 The students of AHS are talented in many fields including creative writing — the art of storytelling beyond normal school assignments! Fortunately for us, the best works of English teacher Ms. Zaidi's Creative Writing class are being showcased in a literary magazine!
"The magazine is a compilation of poetry and prose written by students," Ms. Zaidi introduced. With the help of junior Onassa Sun, Ms. Zaidi was able to turn her desire of creating a literary magazine into a reality. "I've been wanting a literary magazine for years, yet many students have other extracurricular commitments. Thus I was waiting for student interest and Onassa graciously volunteered to start this creative venture." 
In the process of making it, Onassa read through the first semester's class writings and selected the best of each category. She detailed, "As first semester is focused on poetry, I had the pleasure of reading haikus, sonnets, villanelles, and more." After "vetting pieces for publication", Onassa would then organize them on Lucidpress, a design platform, into "what is now AHS' first literary magazine."
Writing is a beautiful art form that can be interpreted in many ways when shared with others. Ms. Zaidi expressed that the purpose of creating a literary magazine is "to promote creativity and fervor for the written word." 
Onassa added, "I feel like writing connects people that you usually can't communicate to because of distance and time." 
So while it's simply called "AHS Creative Writing Literary Magazine" at the moment, if student involvement increases in the future then the name will probably be changed. That means that if you want to submit a writing without being in the class, you sure are welcome to! "We would eventually like to expand this literary magazine schoolwide asking for submissions each issue," Ms. Zaidi stated. "As of now, the works are from my Creative Writing class. If any student is interested in submitting their works for publication, please contact Onassa Sun ([email protected])."
Onassa credits Ms. Zaidi and the rest of the class for their involvement in the magazine's production, "I feel like my role in this magazine's creation was minimal: it is Ms. Zaidi and all of the students in Creative Writing that made this possible." She hopes that "people will enjoy reading all of the works from the Creative Writing Class!" The link to the magazine is here: https://pubsecure.lucidpress.com/CreativeWritingLitMag/#kDXU0y0swYzB. 
It is also available under our Series Page.
Image Courtesy of WRITINGCOOPERATIVE.COM